TREATMENT GALLERY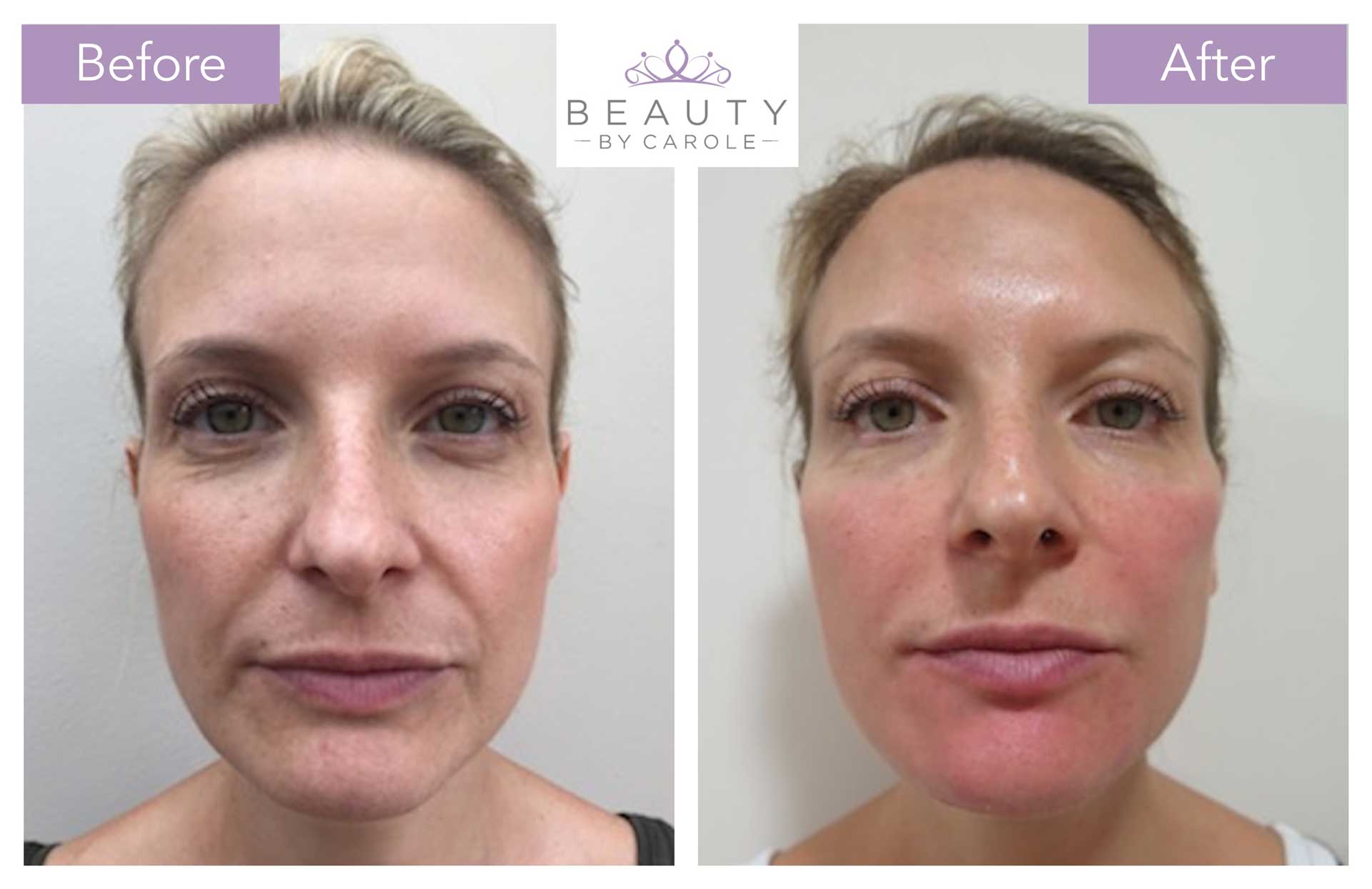 IN BRIEF
Treatment Time:
30-45 minutes
Duration of Results:
Depends on regularity
and aftercare
SOFTEN FINE LINES AND REVITALISE SKIN
The iS Clinical Fire & Ice Facial is a rejuvenating treatment that bridges the gap between a mild facial and an invasive peel, with no downtime.
This facial is designed to resurface the skin, reduce fine lines and encourage cellular renewal. It is a multi-step treatment with two professional masques combined with carefully selected iS Clinical products to optimise results. The Fire & Ice facial can also help clear acne and improve acne scarring.
The iS Clinical treatments and products have an A-list following including Gwyneth Paltrow, Halle Berry, Rosie Huntington-Whiteley, Jessica Alba and Michelle Keegan among others.
The Beauty by Carole is also proud to stock the iS Clinical skin care range – a luxurious and exclusive range of products, made only from premium natural botanic ingredients of pharmaceutical quality. The products are targeted at anti-ageing, but also treat acne, hyper pigmentation and rosacea.
With iS Clinical, at Beauty by Carole we offer a complete treatment range consisting of cleansing products, serums, creams and sun protection. All products are extremely effective when used on their own, or to complement and optimise the results of your Fire & Ice facial.
1
Consultation
Your free, no-obligation consultation provides the opportunity to share your goals and concerns with us and to ask any questions you may have. We will explain the procedure in detail and create your individual treatment plan.
2
TREATMENT
It is likely that you will feel a very mild tingling whilst the 'Fire' masque is in contact with the skin. The skin will calm almost entirely with the rejuvenating 'Ice' masque. We can then apply a range of iS Clinical products after the facial to hydrate, soothe and protect the skin. The treatment itself typically lasts around 30-45 minutes.
3
AFTERCARE
Following the treatment, we will discuss an aftercare plan with you. The Fire & Ice Facial is a 'no downtime' treatment. This means you shouldn't experience any shedding, prolonged redness, irritation or inflammation. However in the immediate hours following the treatment, the skin may look a little flushed. This should subside in approximately 4-6 hours.
FREQUENTLY ASKED QUESTIONS
about facials and creams
beauty by carole on social media
Subscribe to Beauty by Carole's social media accounts to keep up with the latest news from the Beauty by Carole clinic, access special offers and more.
© 2019-2020 Beauty by Carole.