TREATMENT GALLERY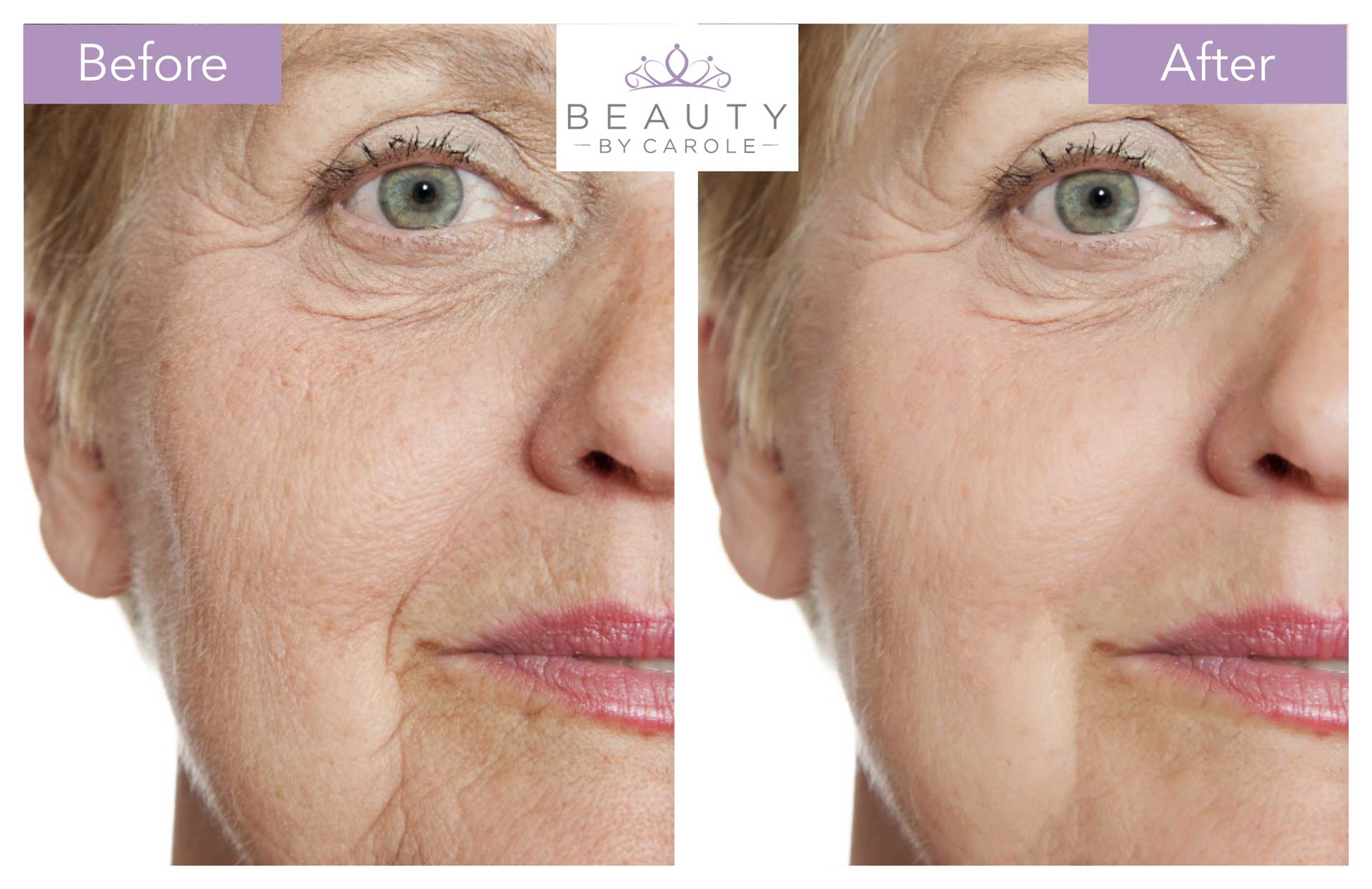 IN BRIEF
Treatment Time:
30 minutes
Duration of Results:
up to 6 months
See Results:
5 days full effects after the second treatment
HYDRATE AND SMOOTH AGEING SKIN
Profhilo is the latest, innovative approach to anti-ageing treatments. It is an injectable skin remodelling treatment for anyone wanting to combat tired, dehydrated and ageing skin.
Profhilo injections use high concentrations of natural Hyaluronic Acid (HA) to restore your skin's own production of collagen and elastin. This helps rejuvenate and increase firmness and hydration of the skin, as well as enhancing skin tone and complexion.
If you are over 30 and suffer from dry, sagging and crepe-like skin, fine lines and wrinkles around the mouth, eyes or cheeks or a dull and dehydrated complexion, Profhilo is the treatment for you!The treatment is most commonly used for facial areas, but can also be used effectively for thin and wrinkled skin around your knees, upper arms, neck and décolletage (upper cleavage).
The treatment is administered over two sessions 4 weeks apart, with optimal results after the second treatment. You should then have a "top-up" treatment every 6 months for the best results.
1
Consultation
Your free, no-obligation consultation provides the opportunity to share your goals and concerns with Carole and to ask any questions you may have. Carole will go through a brief medical history with you, explain the procedure in detail and create your individual treatment plan.
2
TREATMENT
Carole will make a series of small injections into several areas of your face using a very fine needle. The procedure is relatively pain-free, save for the mild scratch experienced due to the small injections. The treatment itself typically lasts around 20-30 minutes.
3
AFTERCARE
Following the treatment, Carole will discuss a fullaftercare plan with you. You should avoid touching or applying make up on the treated area for 12 hours and avoid sun exposure and extreme temperatures for one week.
FREQUENTLY ASKED QUESTIONS
about Profhilo
beauty by carole on social media
Subscribe to Beauty by Carole's social media accounts to keep up with the latest news from the Beauty by Carole clinic, access special offers and more.
© 2019-2020 Beauty by Carole.